To register into Customer Self-Service portal

1.  After you have invited to the portal. You will receive an email like below. Click on link "Invitation Here" or copy and paste the other link in browser and follow the process given in email.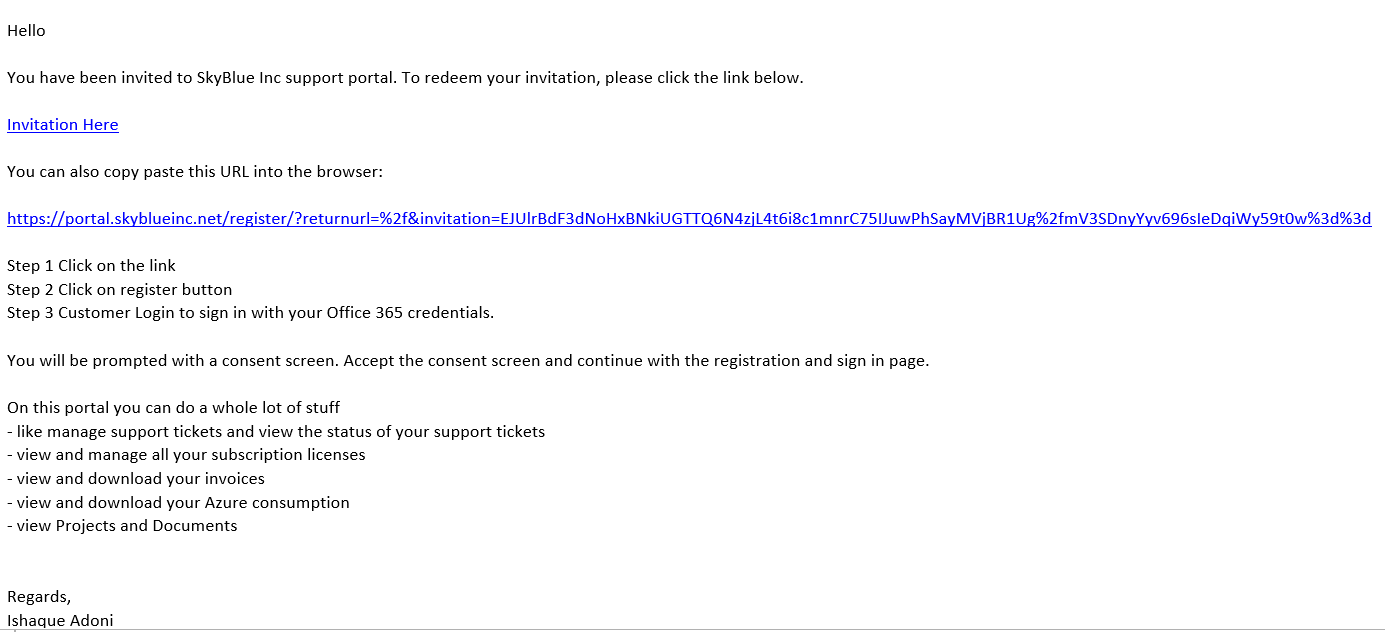 2. Once you click the link you will be redirected to registration page like below. Click Register button




3. Click on Customer Login button in right panel under Register using external account section. Enter you office 365 credentials and hit sign in.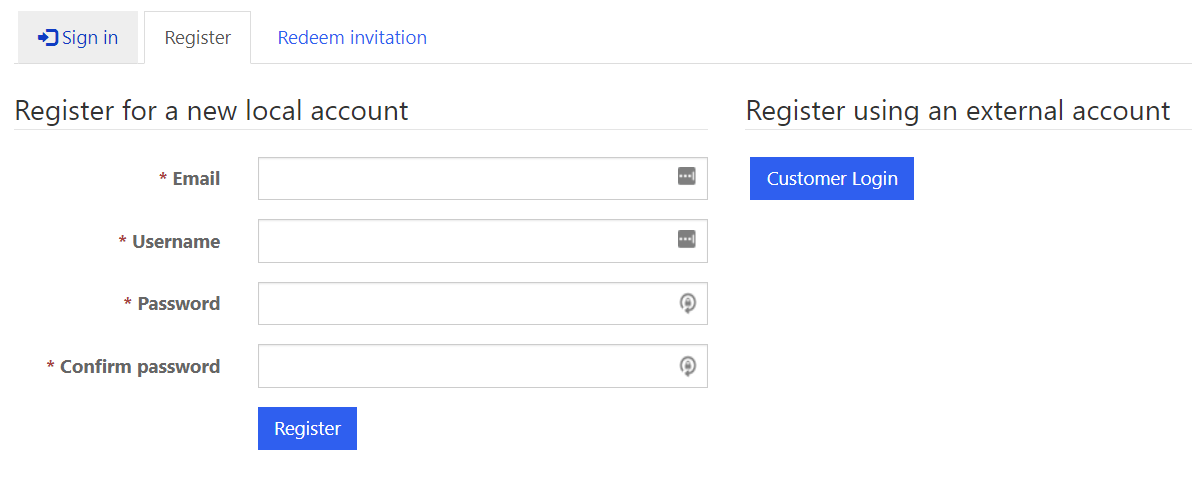 4.  A consent form is presented the first time whenever any customer logs in. Click on the 'Accept' to get into the Portal.


If the user has administrative privileges, they can choose to "Consent on behalf of the organization", which suppresses the consent for other users from that organization.


Note: It is always recommended that your Global admin user should login to portal first and do consent on behalf of Organisation in order to avoid each user getting consent popup

5. Congratulations! You are successfully logged in to Portal.