Power BI report for Work365
To configure and publish Power BI report there are few steps which need to be performed.
Prerequisites: User should have Power BI PRO licensed assigned in order to publish the report.
Pre Report Publish Steps
Create Workspace
Go to https://app.powerbi.com/ login with your Office 365 credentials.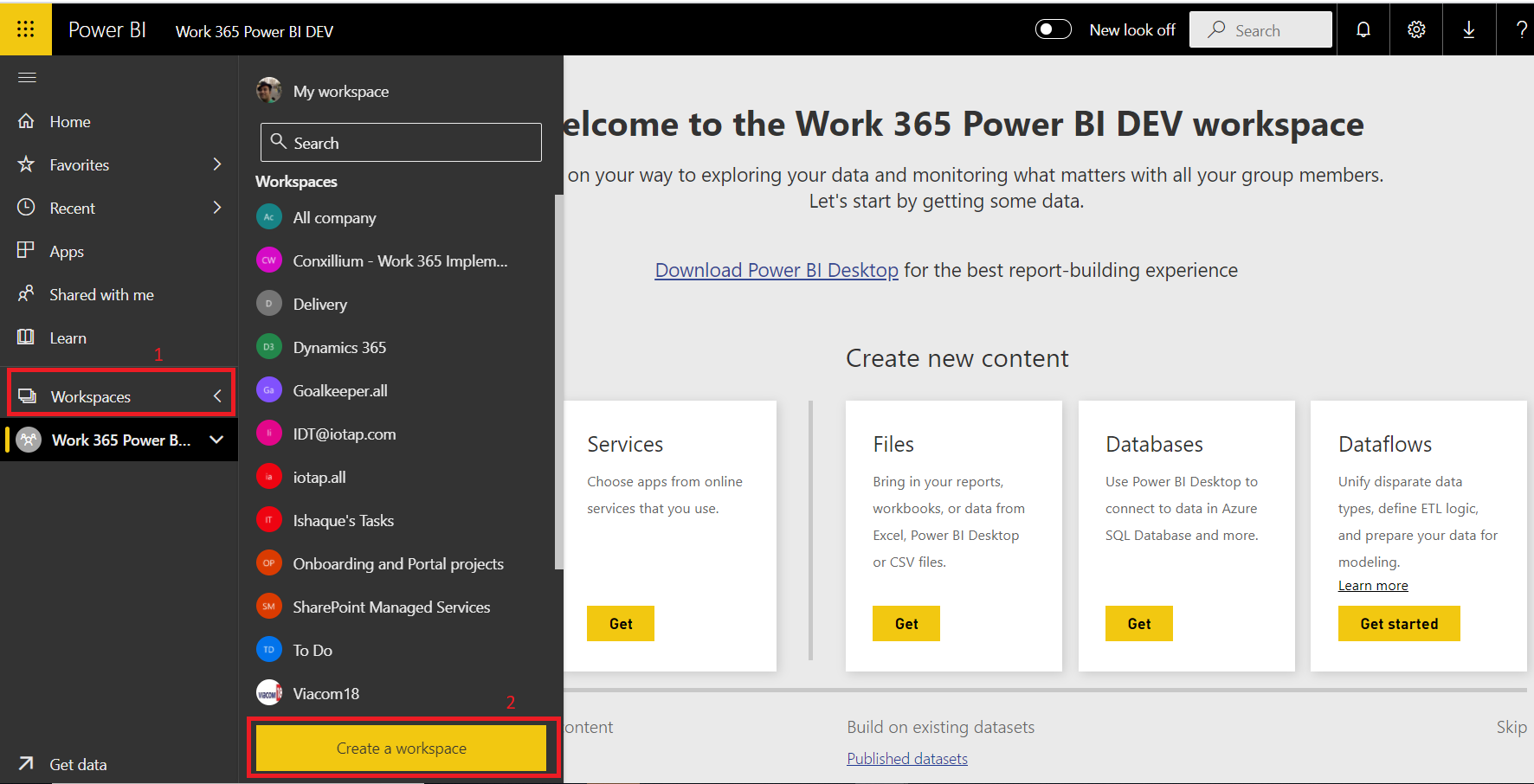 Enter Workspace name as "Work365" and Description. Then click on Save .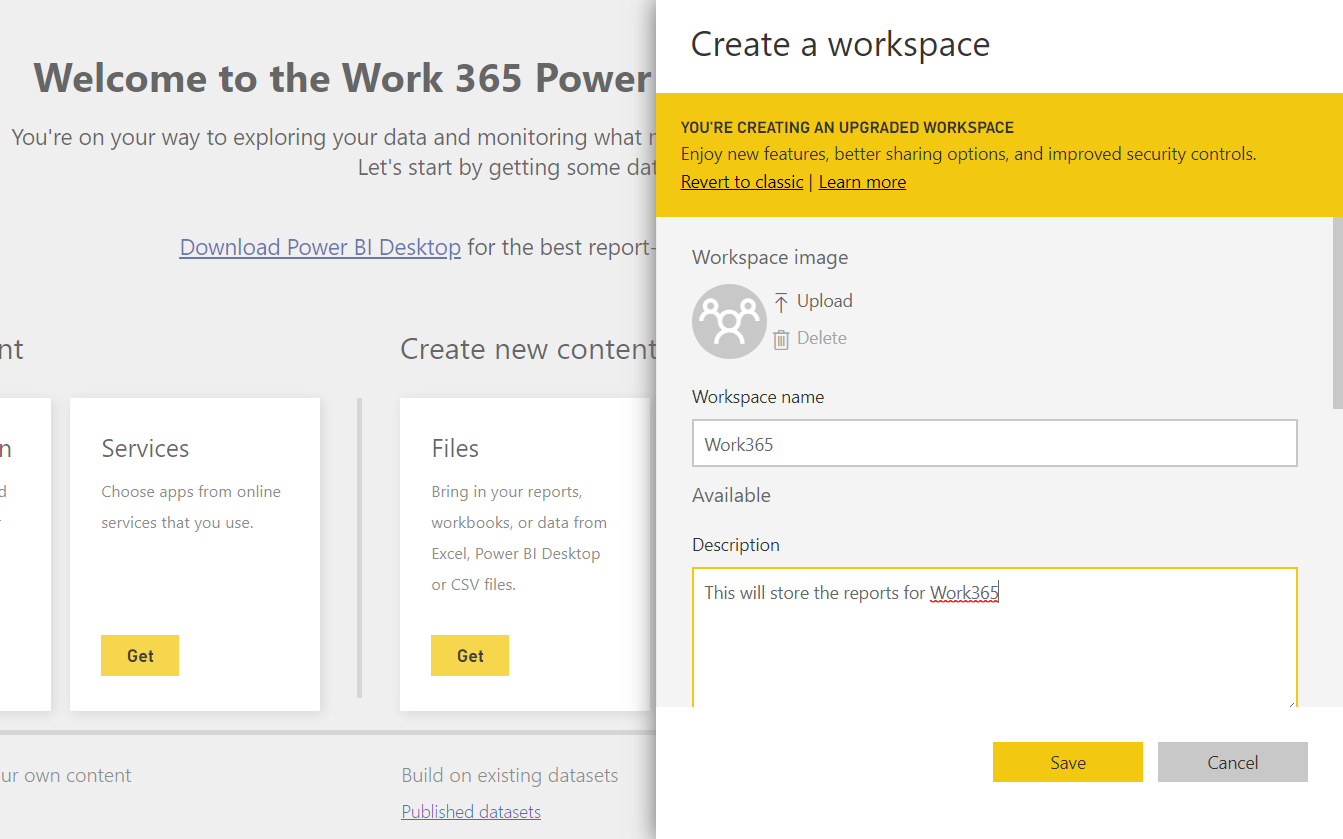 Assign Contribute permission to Work365 service Account
Go to Workspace Work365 = > Access

Enter Email ID, select Contributor role from dropdown. Click Add and then Close.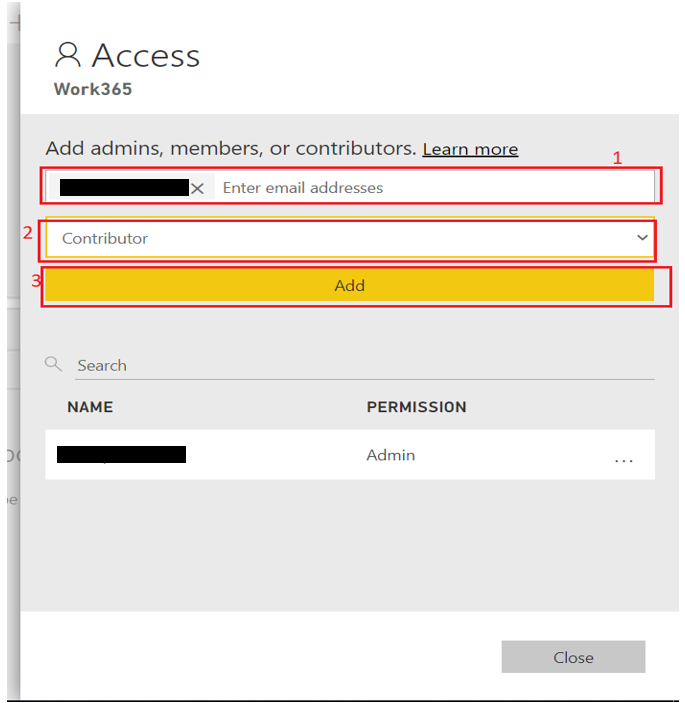 Configure Report
 We will share the sample file to which you can save in your chosen location.
           2. Now open the file and it would open up in Power BI designer.
Click on Transform data = > Edit parameters.
           4.Popup will be opened. Change Work 365 URL and click Ok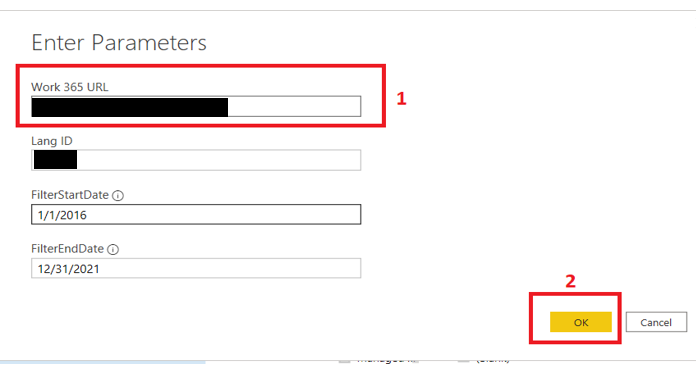 There will a notification on screen like "There are pending changes in your queries that haven't be applied." Click Apply changes button. You will see a notification screen with Apply query changes.
You will be prompted with a popup to login, select Organizational account and click Sign In button and sign in with Office 365 credentials and then click Connect button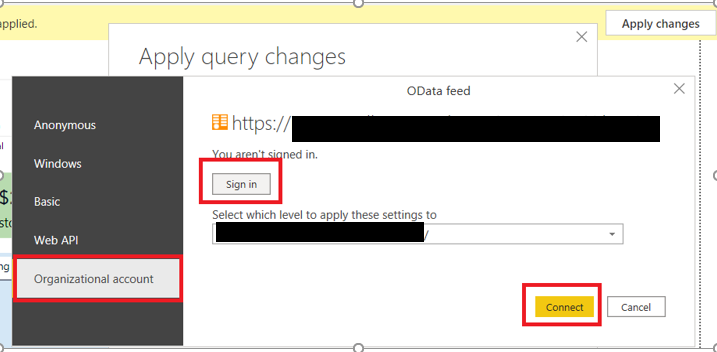 Note: During Apply query changes you need to repeat step 7 twice to apply changes to query. It will take some time to Apply the changes. You will see popup like below.

Query changes has been applied once the above popup is closed. You can switch the year filter to view the data.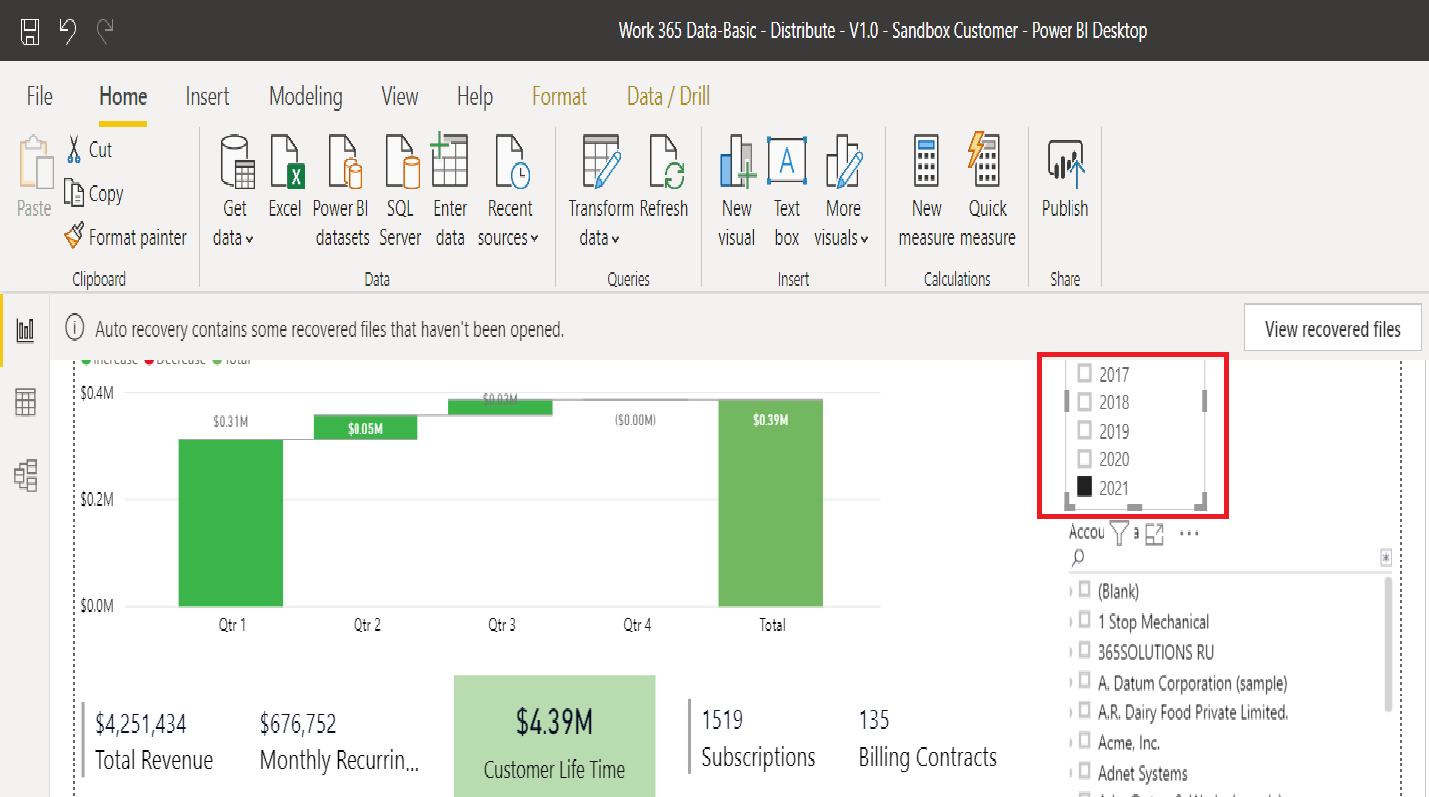 You need to Publish this report in order that other users can view this report.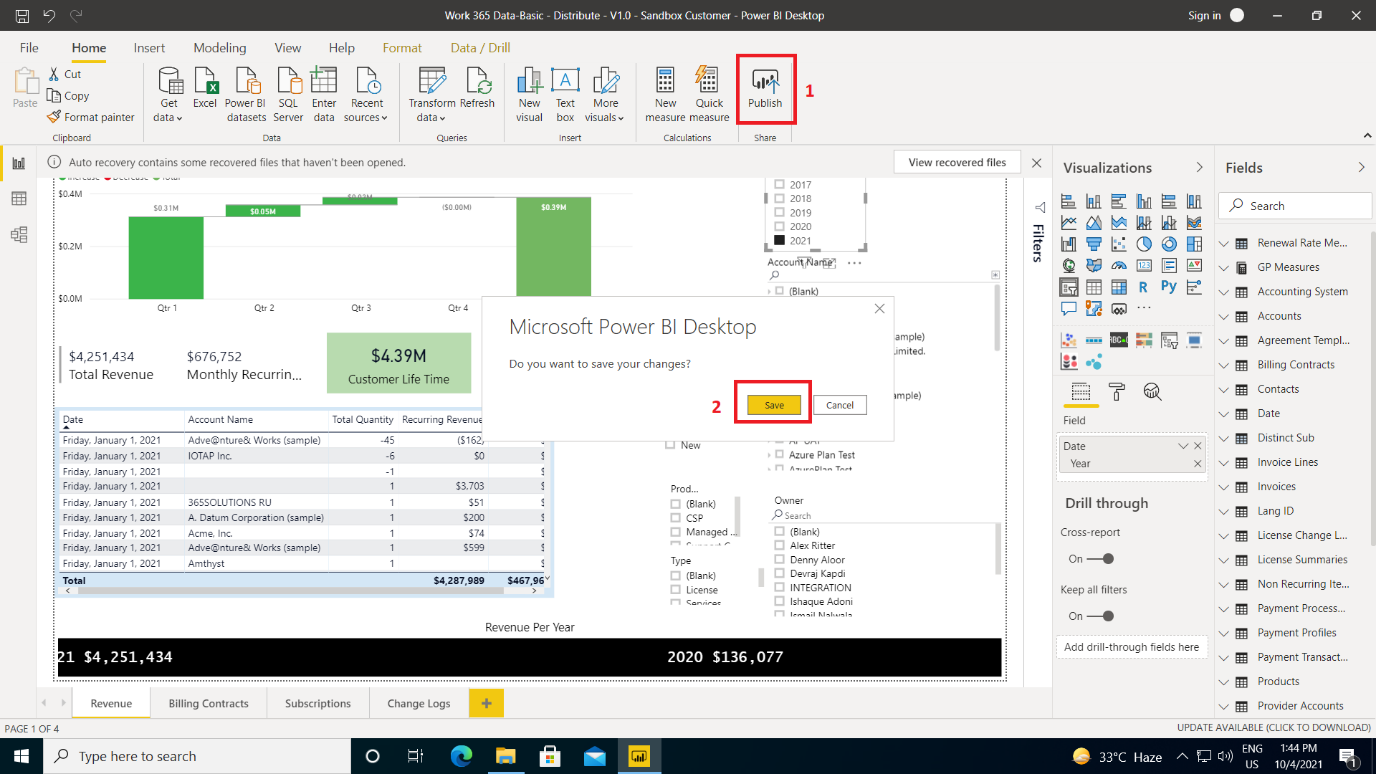 It will ask you to login if you are not logged in to Power BI Desktop App. Please login with o365 credentials.
Select the workspace where you want to publish this report to and then click select button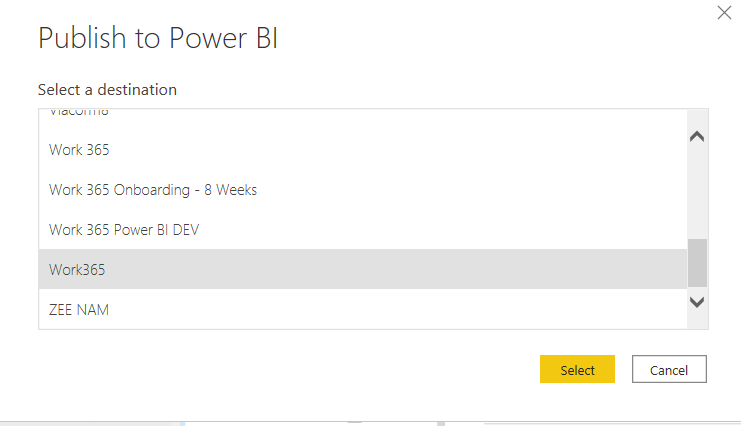 Note: If you can't see Workspace then please refer Pre Report Publish Steps on the top of this document.
You will see success notification once your report is published.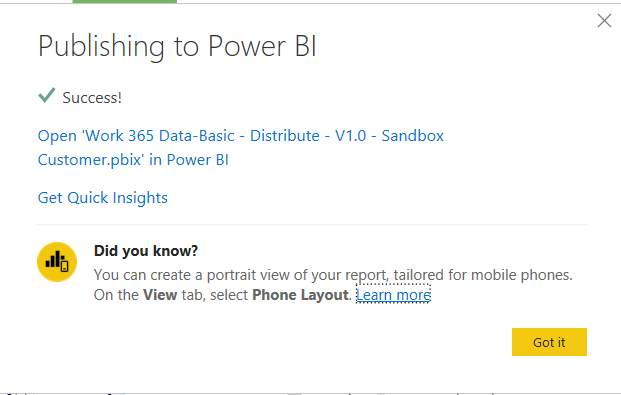 Post Report Publish Steps
Note: Once we published the report to Work365 workspace, dataset gets created in it.
Configure Dataset credentials
Go to Workspace Work365=>select Work365 workspace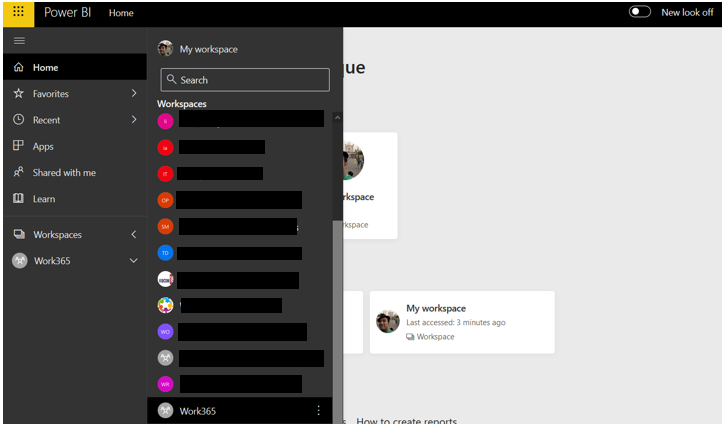 Click on Datasets=> click on 3 dots next to dataset name=>Settings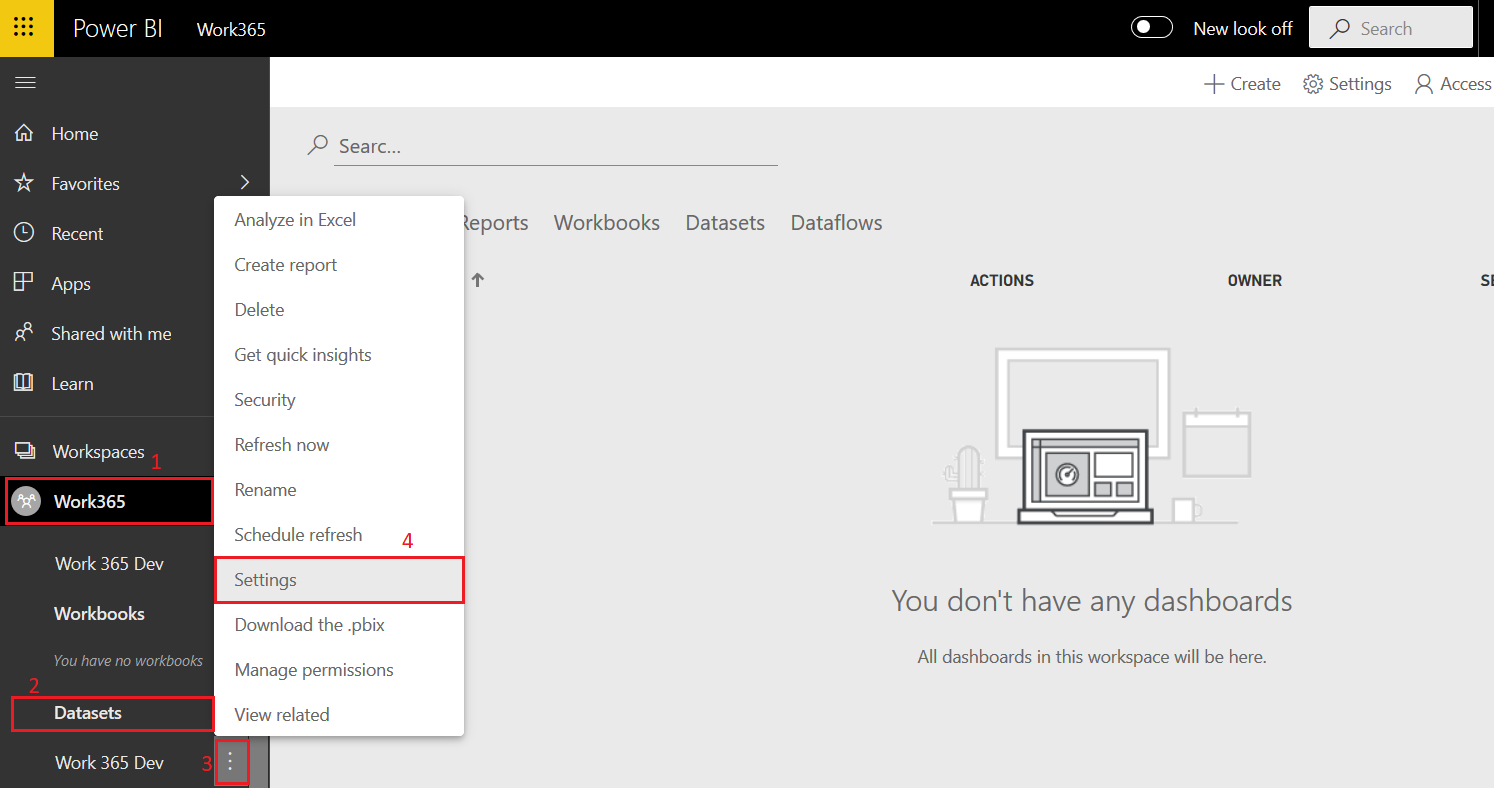 Under Data source credential=>OData=>click Edit credentials

Note: Follow same steps for Web as well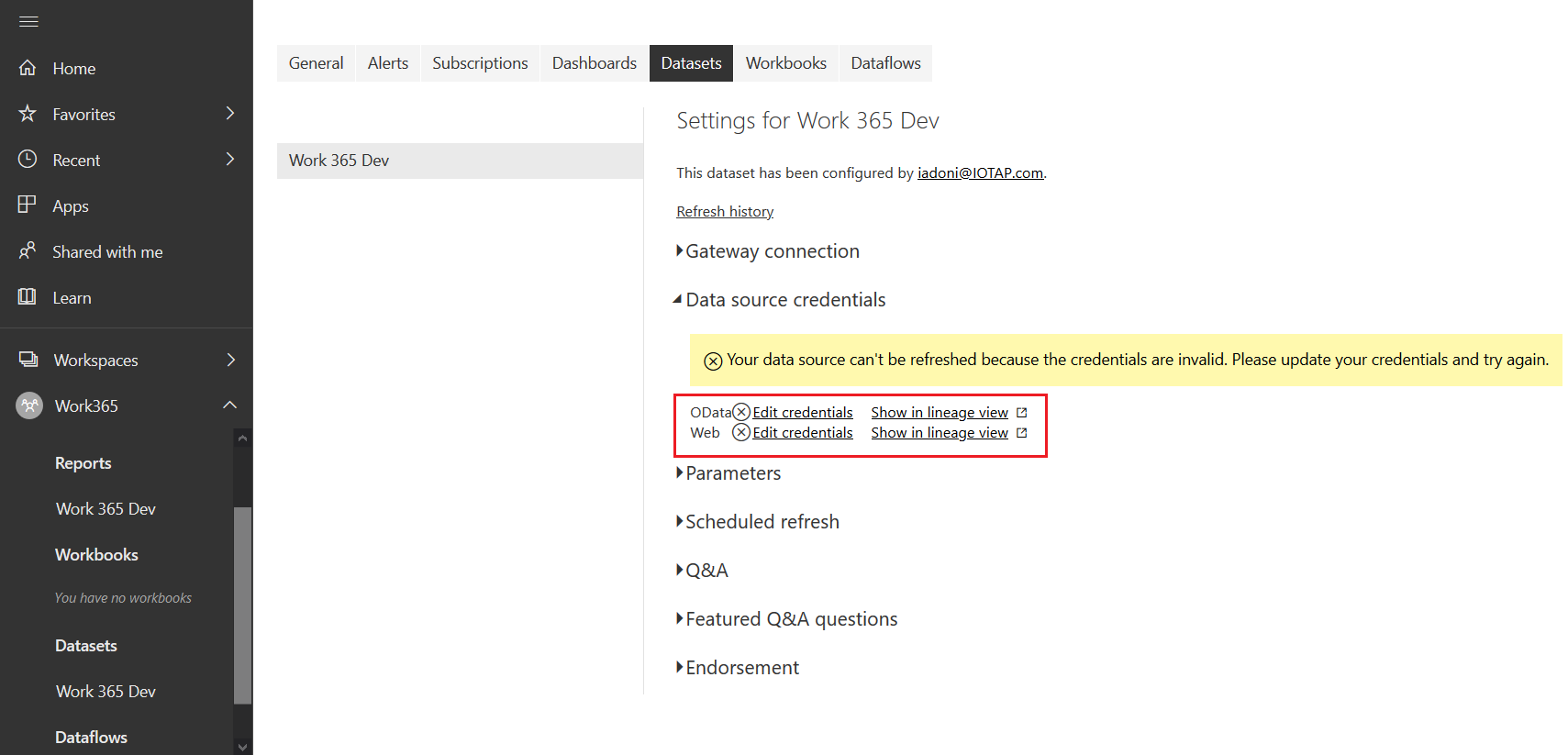 Select Authentication method as OAuth2 => click Sign In and login with office 365 credentials.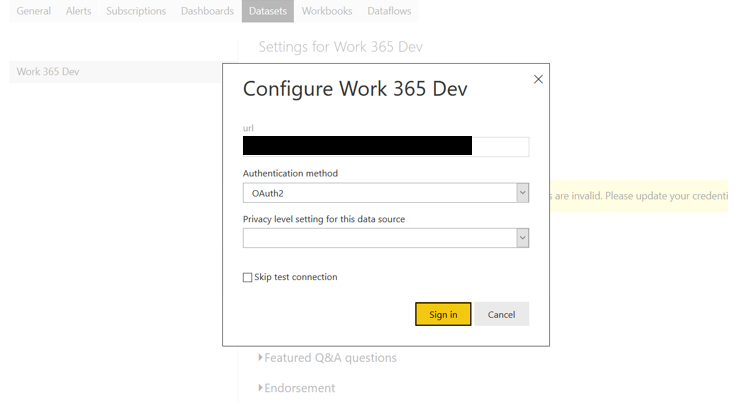 Configure Schedule Refresh
This step is to refresh the data in Power BI report timely.
Under Schedule refresh=> enable the schedule refresh

Set the refresh frequency

Select the Time zone

You can set email address to get failure notification.

Click Apply