With the portal update in v3.7 there was a change made to the name of the "My Subscriptions" page in the Work 365 portal menu. It was updated to "My Services" because the portal also now supports non-recurring items in the portal. With this change it means that any buttons on the portal home page which previously linked to the "My Subscriptions" page no longer works. This link needs to be updated to point to the "My Services" page. Follow the instructions below to complete this update. 
Pre-requisites
Portal contact should have administrator Web Role.
Procedure
Login to the Portal using Microsoft Office 365 credentials.
Click on Edit on top left corner of Get Help section shown in below screenshot.
Note: If you don't see the highlighted section. It means you don't have administrator Web Role. Please assign the administrator Web Role to your contact record in CRM (the one used for the portal login) and clear the Portal Cache and then check again.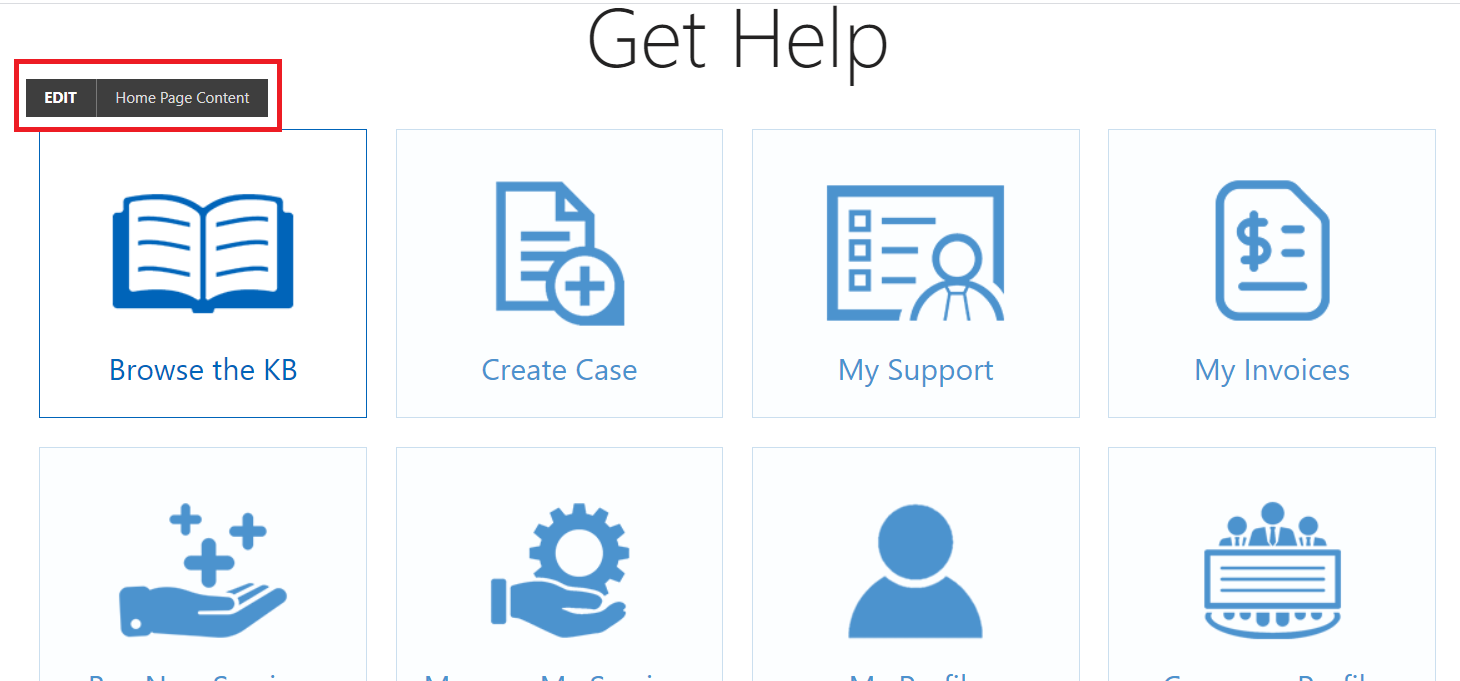 After hitting edit, click on the Source icon

Replace text "subscription" with "myservices" and click Ok.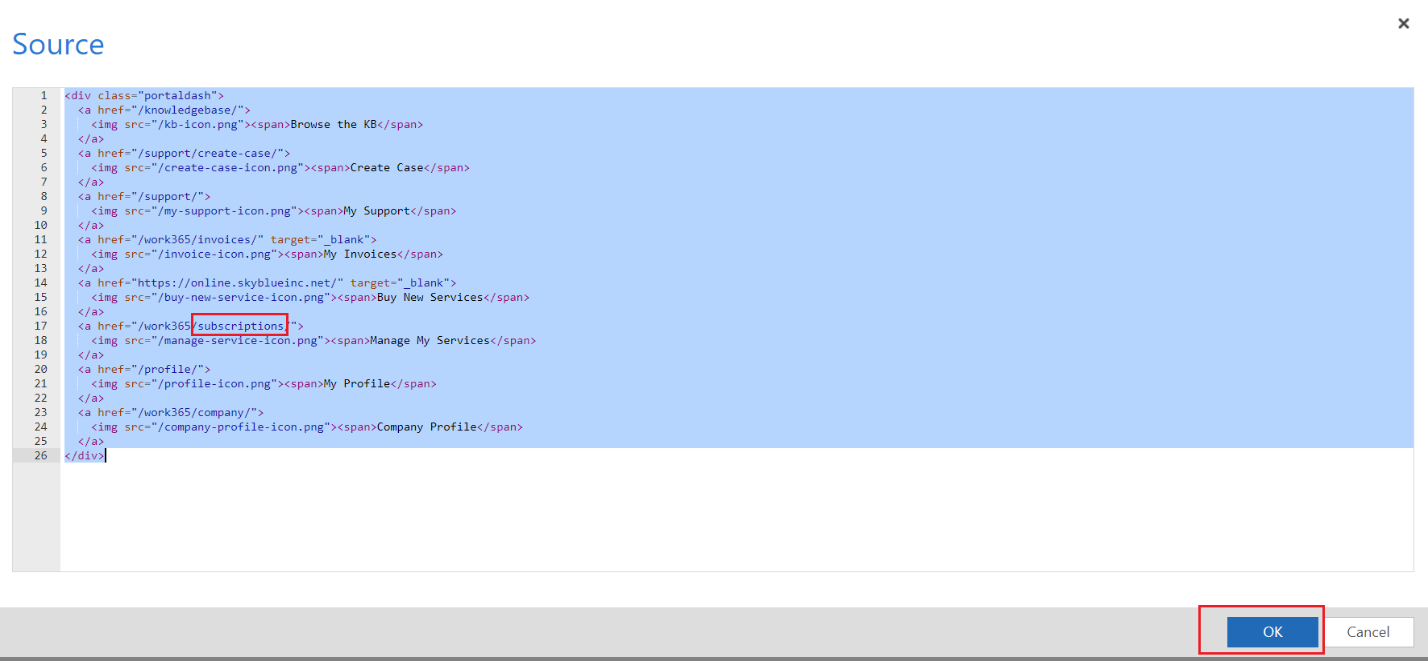 Click into the button and verify the page loads.